"Idina Kim Menzel" is she originated  the Broadway role of Maureen in Rent where she first met her husband Ty Diggs who potrayed the role of Ben"Benny". She was also Elphaba in Wicked.Her role in Wicked earned her a Tony for best leading actress in a musical. She reprised the role of Maureen in the 2005 Motion Picture of Rent. She was also Elsa in Disney's Frozen. Her resemblance to Lea Michele earner her a place on Glee, as the young performers mother, Shelby Corcoran.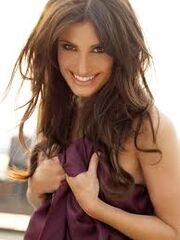 Ad blocker interference detected!
Wikia is a free-to-use site that makes money from advertising. We have a modified experience for viewers using ad blockers

Wikia is not accessible if you've made further modifications. Remove the custom ad blocker rule(s) and the page will load as expected.